Small book. Tiny handwriting. What does it say?
Haiku and small poems about my daily bus ride to Olympia. Over the last 4 years I've logged thousands of miles up and down I-5 and hundreds and hundreds of trips.
Here are some in process photos of the making of "The Commute-Tacoma, Olympia":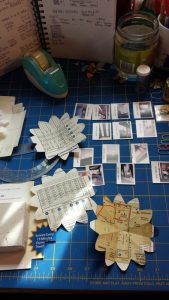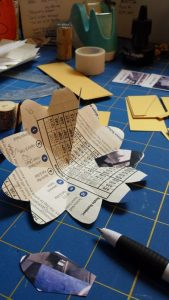 As I am making, all the while I'm thinking about the smells, sounds, rhythmic rocking, and views out the window that I see over and over again. How can I capture it within such a small work, and one I want to fit into a small box?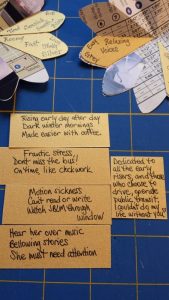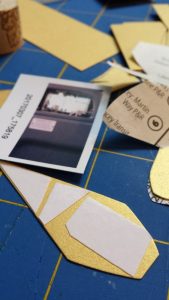 This book was created for the 2017 Puget Sound Book Artists Exhibit, Northwest Musings. Come see this book and many other beauties through through July at the Collins Library, University of Puget Sound, Tacoma. <3